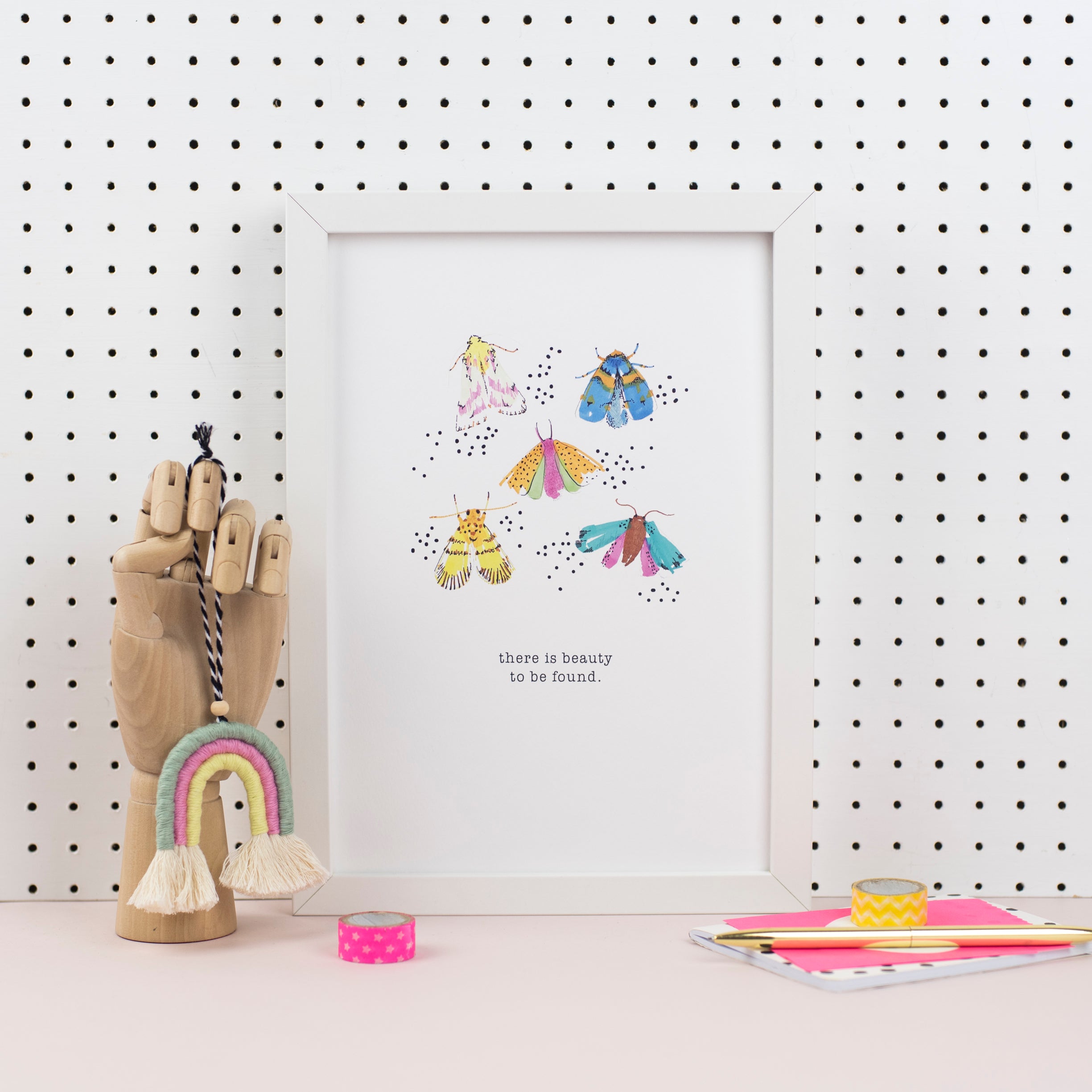 There is beauty to be found
High quality digital print of my original drawing of some beautiful moths - a delicate pencil and felt-tip drawing was scanned in and the text added digitally.

'There is beauty to be found' .
There is beauty in everything, sometimes you just need to look hard enough.
Moths get a bad rap, and are overshadowed by butterflies - but they are just as beautiful - sometimes even moreso!
This digital print will be shipped flat, unframed in protective packaging. It is printed on high quality textured 250gsm card.
*frames not included*