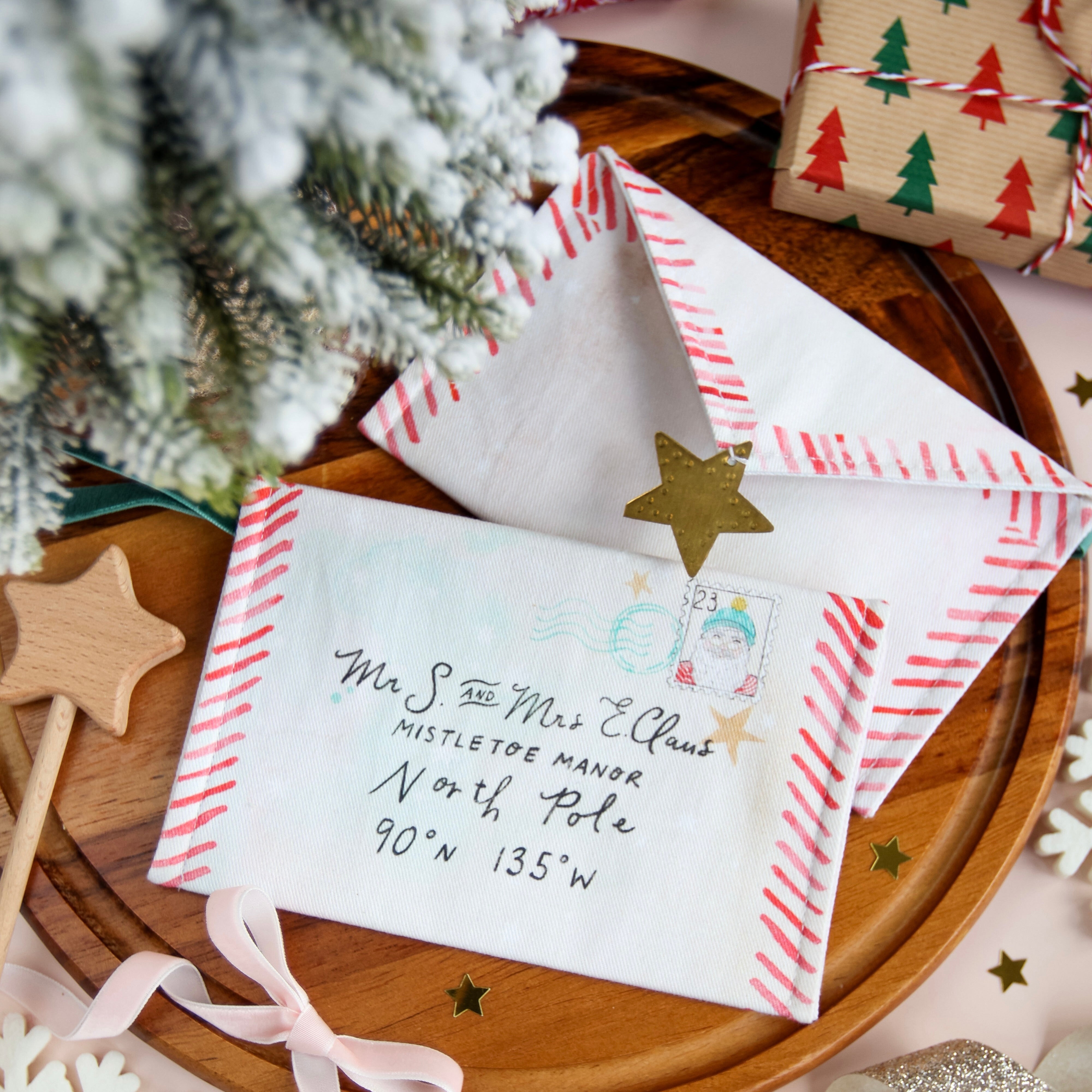 A Christmas letter to you...
A handmade, custom printed, perfectly stitched fabric envelope to become a future heirloom. Write a letter to yourself, jot down a wish, store a sketch...if you did this every year at Christmas, you will have a time capsule of Christmases past. And what a special, beautiful way to store and display them.
Approximate size of a standard C5 envelope, so can fit lots of letters!
Designed by Laura, printed in Donegal, sewn in Kildare by Elina.
Fully lined, also features a ribbon hanger and a little brass star