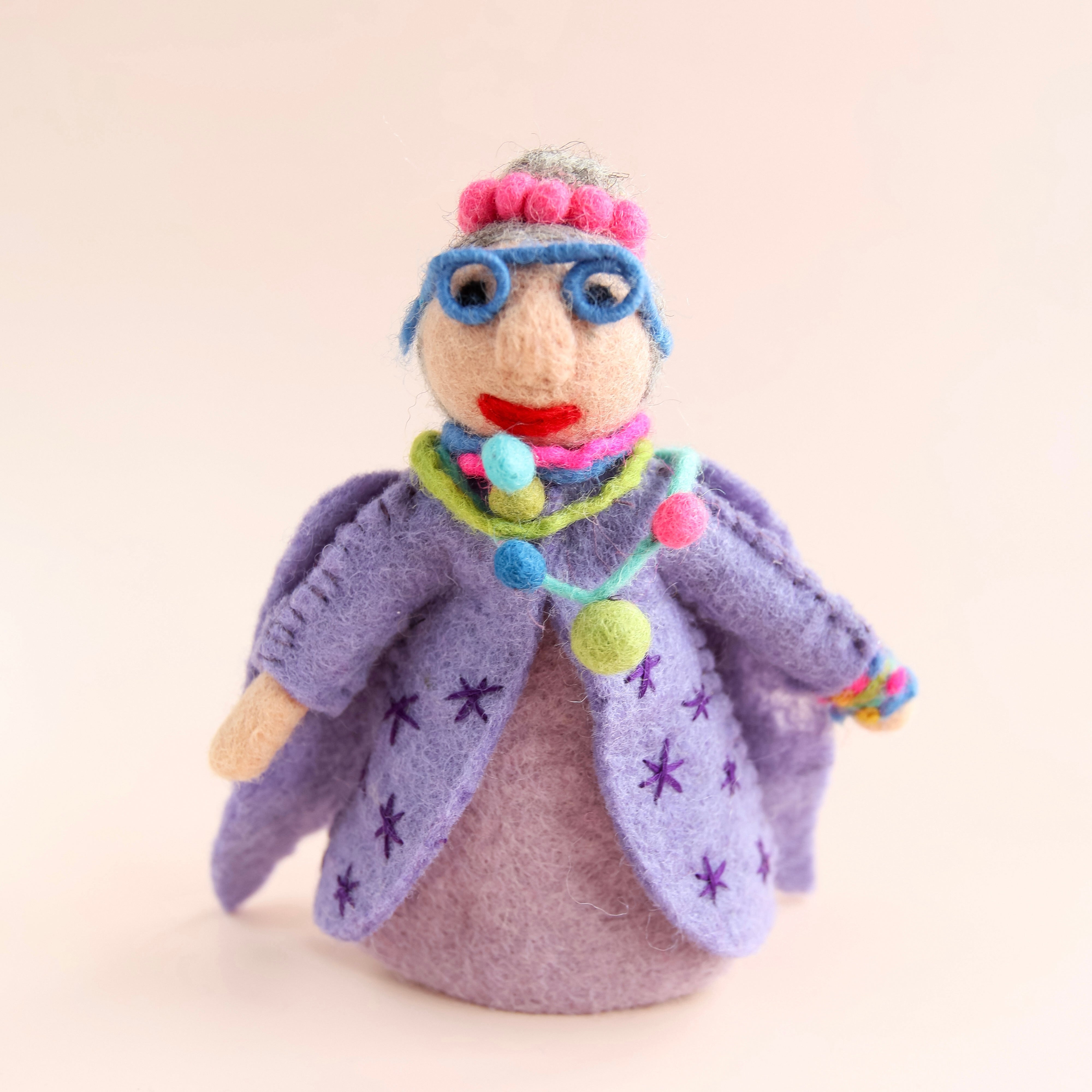 Enid, the most fabulous tree topper!
Here come the Grannnnniiieess!
Enid & Margot are the glammest of fairy Godmothers...
Enid is sporting a beautiful lilac needle felted dress, with hand embroidered stars and comes accessorised with pompom jewellery and bright blue felted glasses. This quirky tree topper has been brought to life using traditional needle felting techniques in Nepal, and is made entirely from sustainable and plastic-free materials.
• Part of our curated range
• Ethically Made in Nepal
• Dimensions: 13 x 19 cm (5.1″ x 7.5″)
• Weight: 18.1 g (0.6 oz)