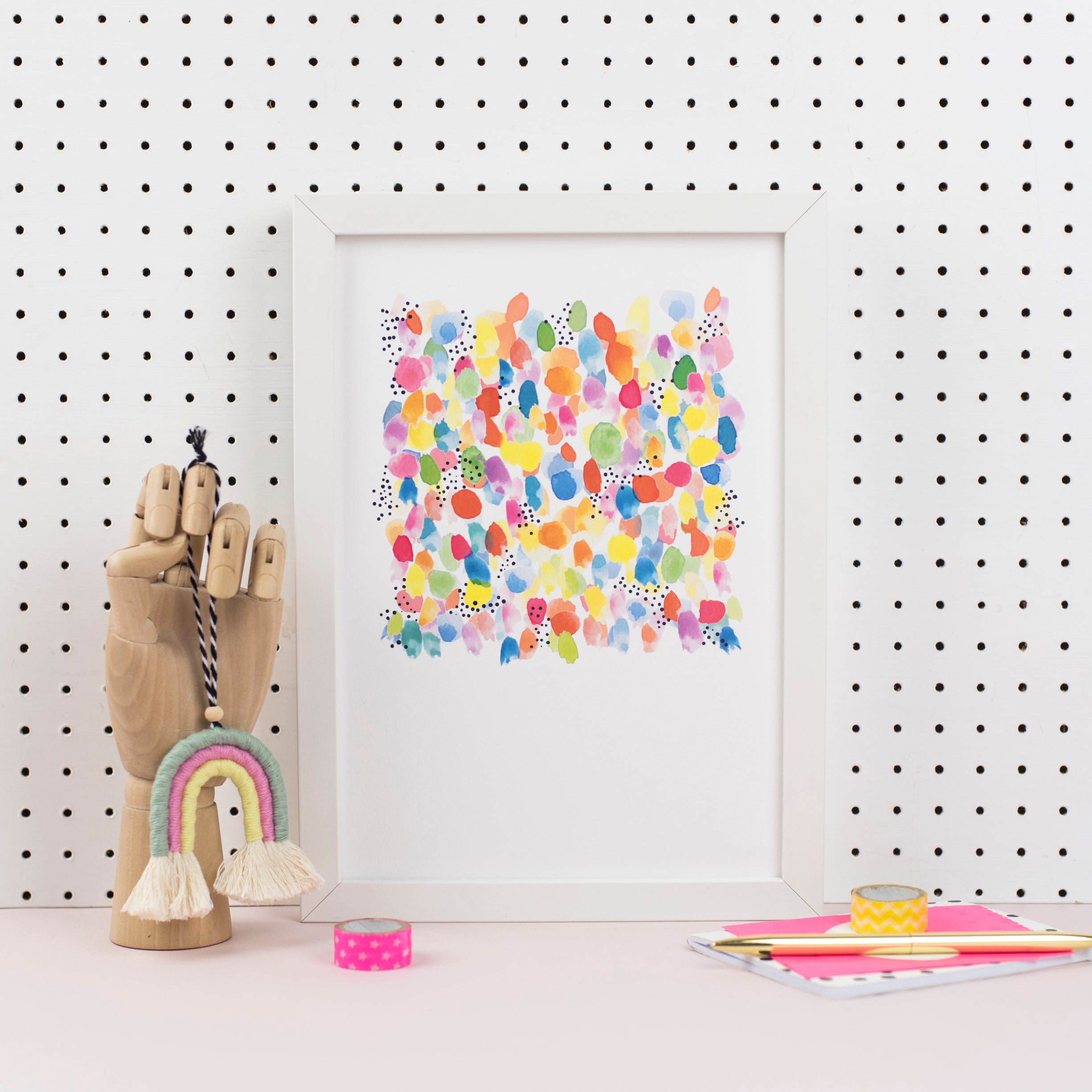 A high-quality digital print of an original watercolour painting.
This began as a gestural painting of rainbow brights, which was then scanned in and some dotty elements added digitally.
Colourful, beautiful and abstract, it would make a wonderful addition to a gallery wall.


This print on beautiful quality 250gsm gesso textured paper will be shipped flat, in protective packaging.
Great effort has been made to source sustainable materials and packaging is compostable, biodegradable and / or recyclable